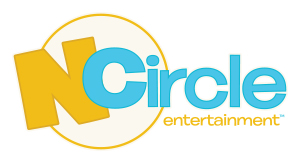 NCircle Entertainment®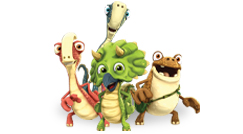 NCircle Entertainment is an award-winning content distributor that specializes in the sales, marketing, & distribution of quality children & family programming content. As an independent studio focused on children's programming, NCircle Entertainment maximizes opportunities for rights holders, retailers & consumers.
Founded in 2006, NCircle Entertainment is one of the largest independent distributors of quality children and family entertainment content. NCircle is committed to providing quality children's entertainment that builds a solid foundation of early learning skills upon which future educational success can be built. NCircle's award winning brands engage your child in the learning process, using the interdisciplinary STEM approach, teaching reading readiness, science concepts, problem solving tactics, social skills and environmental awareness, while entertaining them with song, dance and laughter. NCircle's library includes many of the most loved and best-selling children's brands including The Cat in the Hat Knows a Lot About That!, The Octonauts, The Floogals, Sid the Science Kid, The Snowman, Guess How Much I Love You and many more.
Parents' Choice Award
Teachers' Choice Award
National Parenting Publications Award
Home Media Magazine Award
Academy Award nominee
Partners and Brands
ABC Monsters
Alisa Knows What to Do
Caillou
Cat in the Hat Knows a lot About That
Dino Dan
Doozers
Floogals
Guess How Much I Love You
Gigantosaurus
Gumby
Houdini
Kiwi
Legend of Zelda
Lilys Driftwood Bay
Little Wolf's Book of Badness
Llama Llama
Mack and Moxy
Mike the Knight
Mily Miss Questions
Molang
Nayas Arctiv Adventures
Octonauts
Pocoyo
Robo Roach
Sid the Science Kid
Sonic the Hedgehog
Super 4
Super Mario Bros
The Boy and the Dinosaur
The Day Henry Met...?
The Little Prince
The Snowman
Thomas Edisons Secret Lab
Yo Gabba Gabba
Yo-Kai Watch